We're delighted to be able to share our new and updated school website with you.
We would like to bring to your attention the following important features that may be a little bit different from what you are used to:
All information for parents has been collated into a new Parent Portal. It is our hope that this centralised repository will make it easier for parents to find information as they need it.
The Parent Portal can be accessed via the Info tab at the top of any page or via the Parent Portal button near the top of the homepage.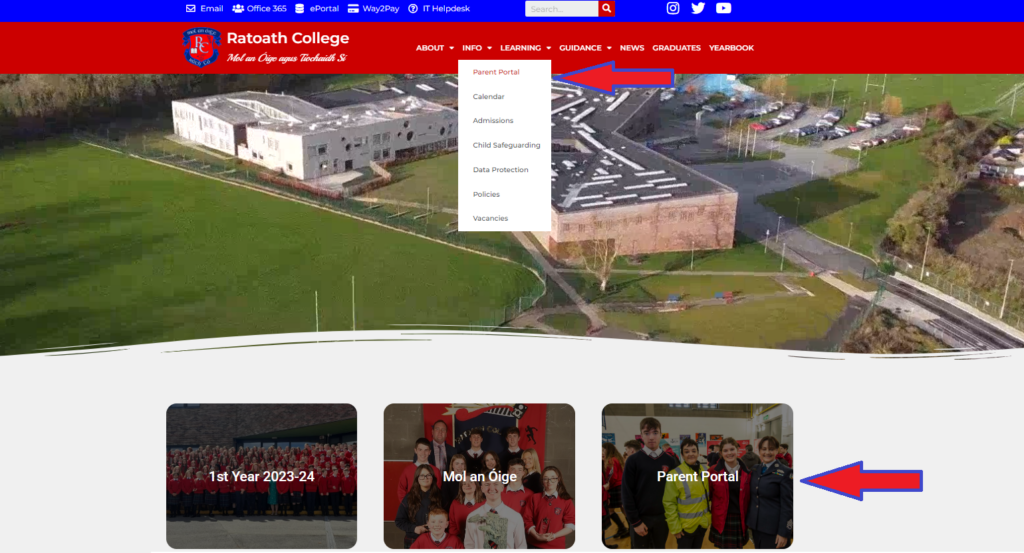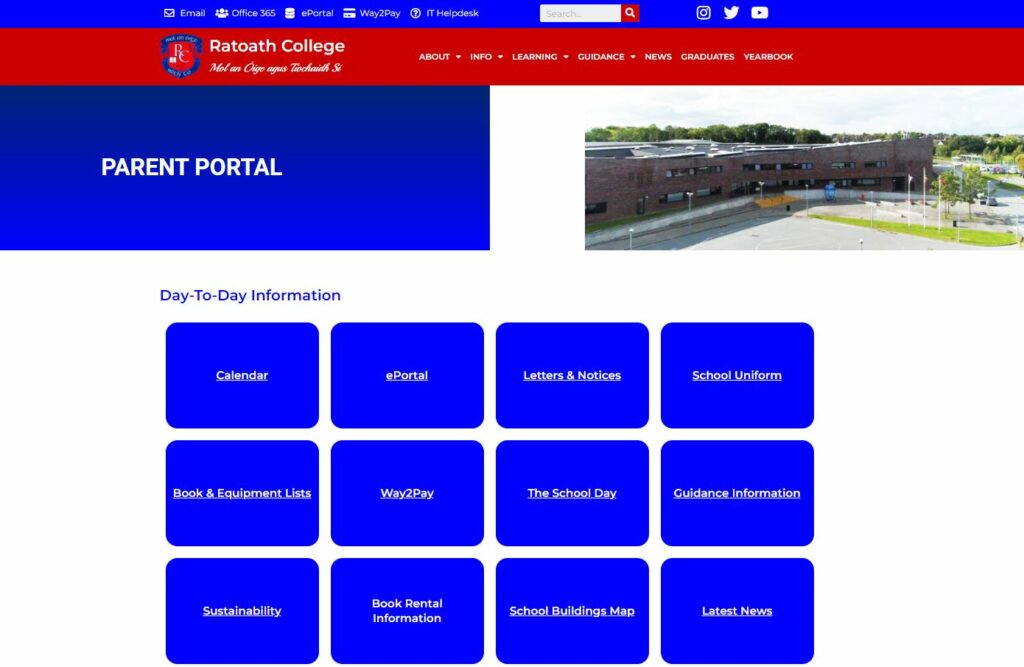 Please note that the previous practice of issuing a PDF format calendar will be discontinued and all previous editions of the school calendar should be disregarded.
Going forward, the website calendar will be the official school calendar.
The calendar can be viewed near the bottom of the homepage or through the Parent Portal.
Access to ePortal, Way2Pay and students' Office 365 accounts
These services can now be accessed via the blue menu bar at the very top of the homepage and through the Parent Portal.

Access to Social Media & YouTube Channels